Theresa Mungioli has lived in Rochester Hills for more than 30 years. She and her husband of 44 years, Vince, are long-time members of St. Irenaeus Catholic Church. Theresa and Vince have three children and five grandchildren, who enjoy Rochester Hills Parks when they visit.
Theresa is a community leader with decades of experience. She is currently serving on the RARA Board, guiding the organization to financial and organization stability. Theresa chairs the Rochester Hills/Rochester Sister City Committee and brought back the Rochester Area Memorial Day Parade in 2022. Theresa is a past member of the Rochester Community Schools Board of Education (1993-2001) and led many community organizations supporting families and encouraging community participation.
Theresa served on the Rochester Auburn Hills Community Coalition (RAHCC) as the President, working for substance abuse prevention.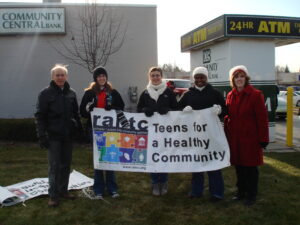 Theresa started the RAHCC Teen Council, giving high school students leadership opportunities and fun and safe activities in the community. Her leadershipin RAHCC led her to become the President of the Alliance of Coalition of Healthy Communities (ACHC) a countywide organization working with 14 community coalitions in Oakland County. Theresa presented at CADCA – Community Anti-Drug Coalitions of America. She wrote and received several federal grants to fund RAHCC and ACHC.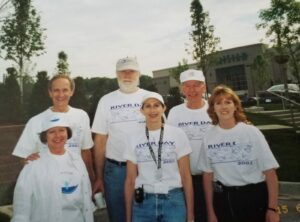 Theresa and her husband Vince were organizers of Holiday Helpers, working to support Rochester Hills families in need. At its peak, they provided gifts and food baskets to over 75 families in the area.
Theresa served on the Rochester Hills Local Development Finance Authority (LDFA), was a founding donor of the Greater Rochester Community Foundation's Women's Fund and countless other community activities.
Theresa is an experienced problem solver. She has been engaged in public service for decades, helping make Rochester Hills the great place to live, work and raise a family that it is today. Professionally, Theresa is leading a global IT engineering initiative for one of the Big Three. She is a Design for Six Sigma Master Black Belt, and a past leader of the company's global Women's Employee Resource Group, helping develop female leaders across the organization.
Re-Elect Theresa Mungioli




for Rochester Hills City Council At Large




November 7th or by Absentee.